Viewer
The embedded viewer displays point clouds. It can either show the live point cloud or replay a recording. The point cloud can be viewed freely from different angles and its appearance can be customized with different color schemes, which can be coded according to distance, intensity or other parameters. Furthermore, the viewer allows the convenient starting and stopping of point cloud recordings, which are saved on the host computer.
This video shows some configuration possibilites of the viewer and how to record pointclouds.
This video was recorded with the firmware 1.14.0.
Layout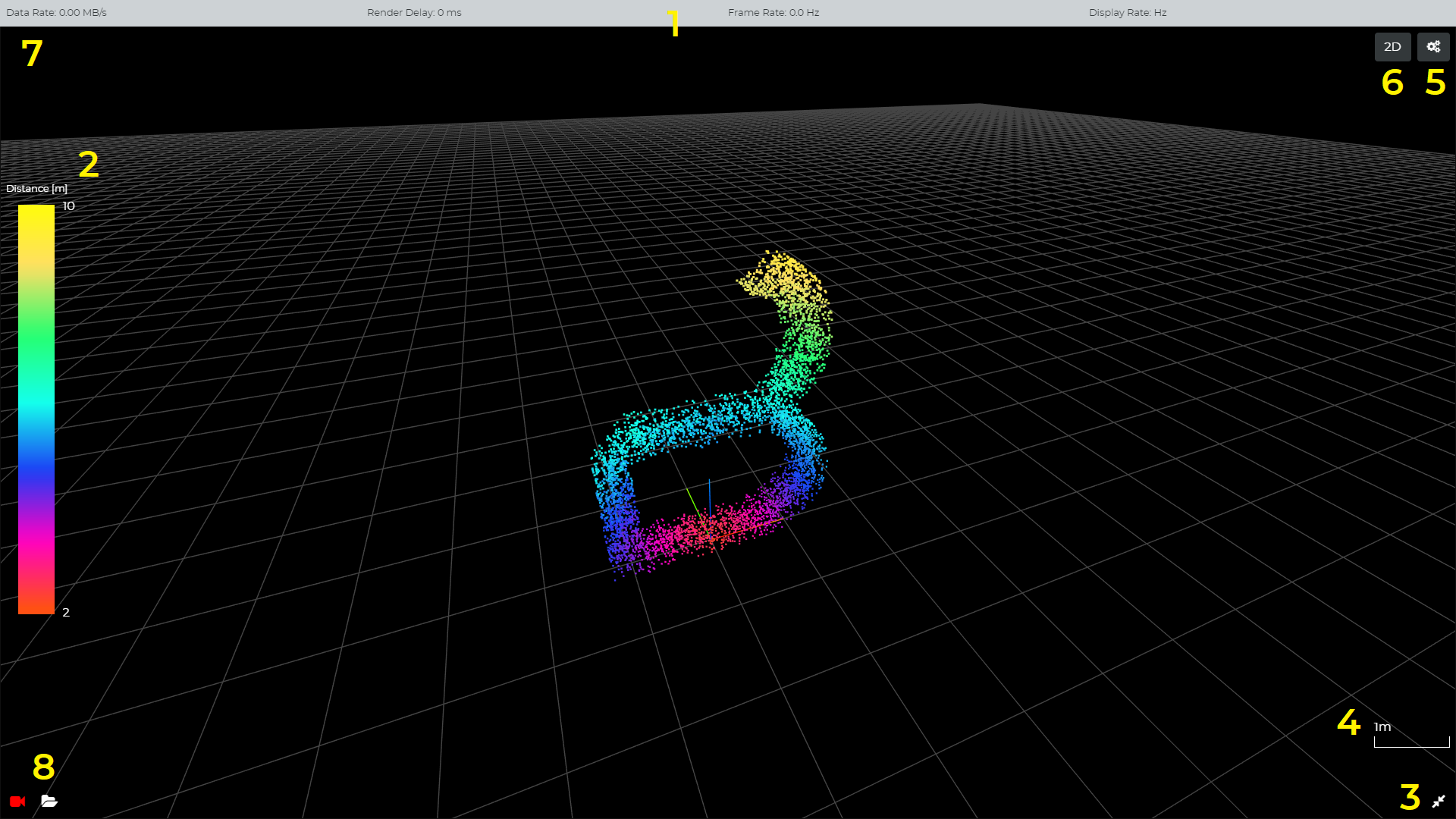 1) Performance Statistics
| Metric | Description |
| --- | --- |
| Data Rate | Amount of data received per second in megabytes. |
| Render Delay | Difference between current device time and start of frame timestamp, corrected by the estimated transmission delay. |
| Frame Rate | Amount of frames created by the scanner per second. |
| Display Rate | Amount of frames displayed per second. |
2) Currently selected color map
The color map on the left shows the color transitions in the currently selected color map. The numbers on the top and on the bottom next to the color map can be edited in order to modify the range of values covered by the color map. Values that are below the selected value range will be shown in the same color as the minimum value color. The same principle applies for values, which are above the selected value range.
4) Current grid cell size
The edge length of one grid cell in meters.
7) LIVE
Displays whether the point cloud is acquired live or whether a recording is replayed. If the viewer is replaying a recording, the name of the recording is displayed here.
Settings